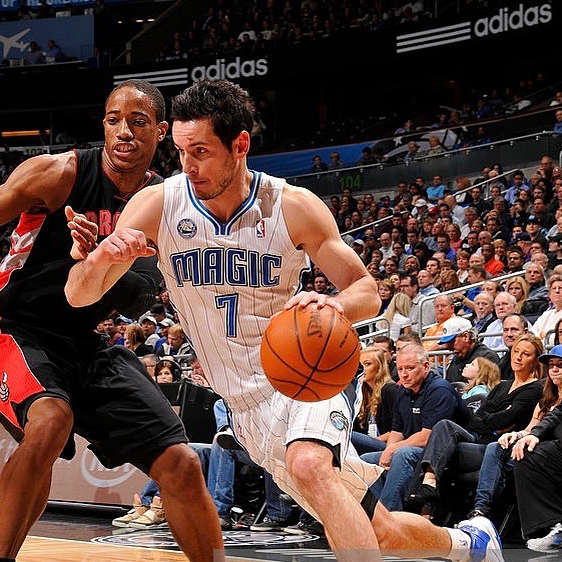 El canastero se despide luego de 15 temporadas en la NBA.
J.J. Redick, 15to en la tabla histórica de jugadores que más triples han anotado en la historia de la NBA, con 1,950, anunció el martes su retiro tras jugar 15 temporadas en la liga.
Se va a los 37 años, después de haber jugado con seis equipos: Orlando, los Clippers de Los Ángeles, Filadelfia, Nueva Orleáns, Milwaukee y Dallas. Tiene un promedio de 12.8 puntos en 940 partidos de la temporada regular.
"Soñaba con jugar en la NBA. Pero jamás me imaginé que podría haberlo hecho durante tanto tiempo", dijo Redick en su podcast.
Redick es el jugador que más puntos ha anotado en la historia de la universidad de Duke, con 2,769. De hecho, tiene varios récords con Duke, que hicieron que la Associated Press lo eligiese el mejor jugador universitario del año en el 2006.
Estuvo en los playoffs en sus primeras 13 temporadas en la NBA y llegó a la final con Orlando en el 2009.
JJ REDICK 🔥
One of the greatest 3-Point Shooters Ever pic.twitter.com/WS2ERJBIOJ

— Ballislife.com (@Ballislife) September 21, 2021
Venía de una temporada con muchas lesiones, que lo limitaron a solo 44 partidos.
"Llegó la hora" de retirarse, expresó. "Llegó la hora de ser papá. De hacer una pausa, reflexionar y prepararme para la próxima etapa de mi vida".